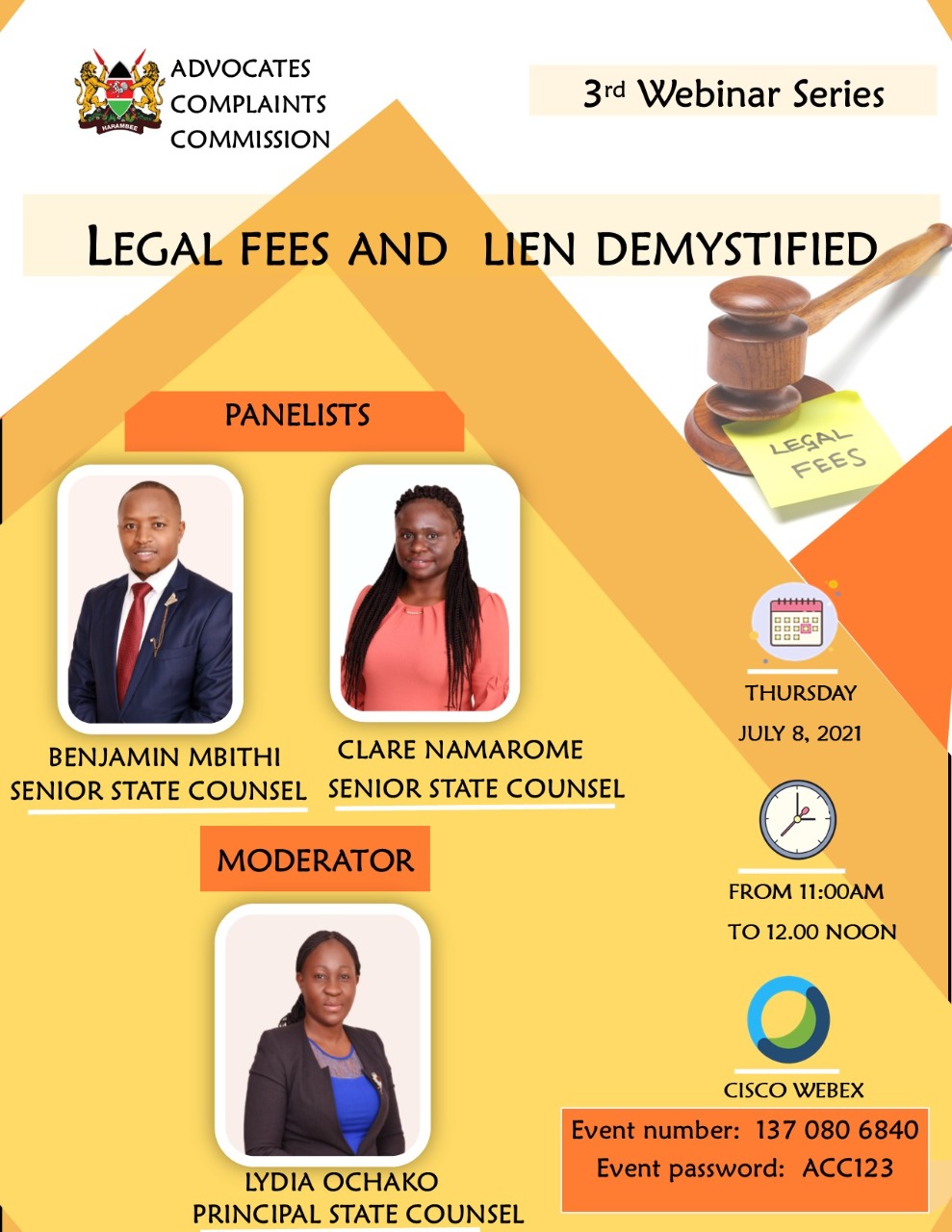 Webinar
Hi there,
You are invited to a Cisco Webex webinar.
When: July 8, 2021, 11:00 am-12:00 Noon
Topic: Legal Fees and Lien Demystified.
Register in advance for this webinar:
Event number: 137 080 6840
Event password: ACC123
After registering, you will receive a confirmation email containing information about joining the webinar.